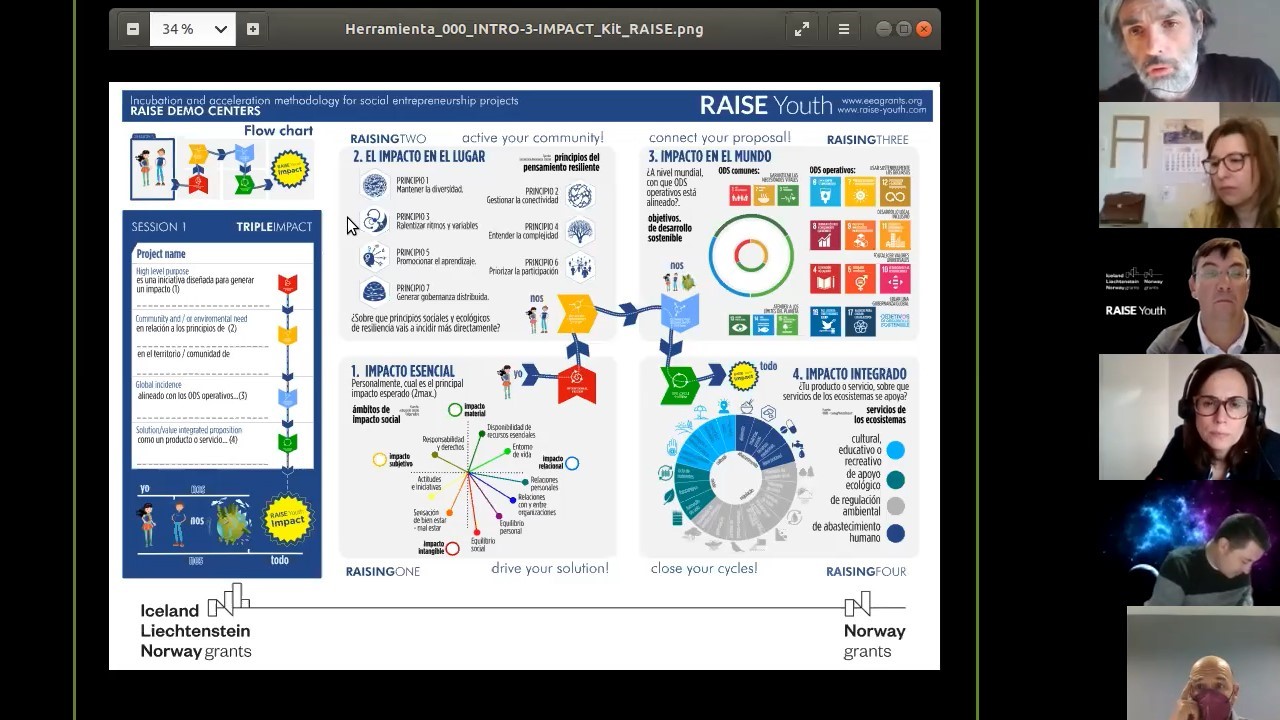 01 Apr

Session about Pre-Incubation Methodology

Thanks to RAISE Youth Project and EEA and Norway Grants, FUNDECYT-PCTEX has had the opportunity to transfer the Pre-Incubation Methodology to technicians of the Casarrubuelos City Council and mentors of youth entrepreneurship.

Framed in the DEMO CENTERS within the RAISE-Youth project, the methodology proposes an agile but intensive itinerary that will allow future young rural entrepreneurs to design, define and realize their entrepreneurship projects with a sustainable approach.

The methodology is articulated through 6 working tools that can be used according to the pace and needs of each particular project. In this regard, the promoters will be able to develop in a short period of time, and without too many associated resources, a first "Minimum Viable Proposal", that will be a great value tool when start disseminating and working in the continuity of the project.

One of the particular approaches of the methodology is that it is absolutely susceptible to be developed in complementarity with any other of the social innovation tools currently existing on the international scene.

With the transfer session it was proved the versatility of the tools, that will reinforce the services provided to support young rural entrepreneurs in the context of Casarrubuelos DEMO Center.