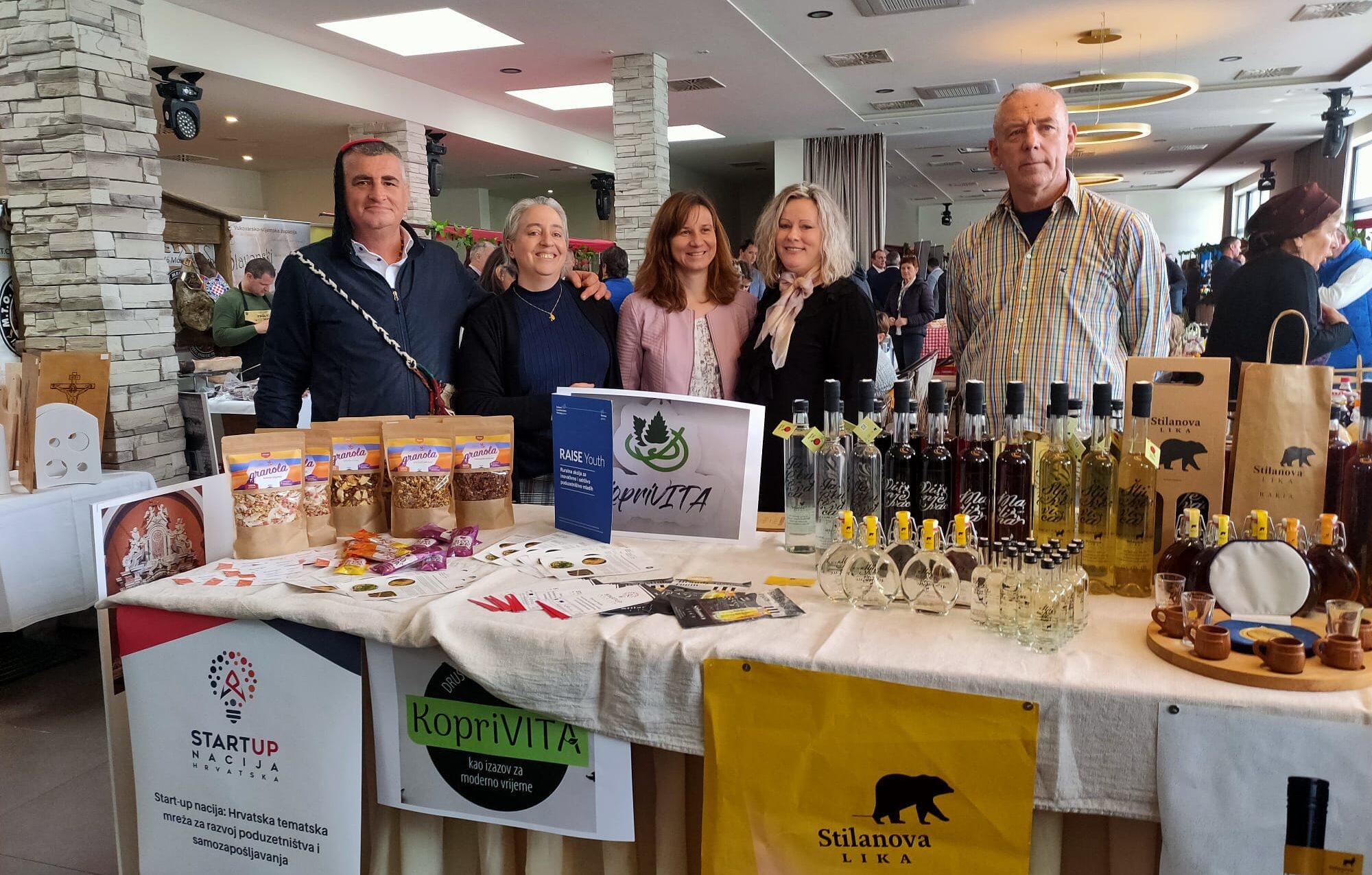 03 Apr

RAISE Youth at the National Fair in Sinj

For 18 years Sinj has been hosting the National Fair of Prosciutto Ham and Dry-Cured Meat Products which is promoting prosciutto and other dried meat products from Dalmatia, Lika and Slavonia.

The National Fair presents dried meat products, cheese, wine, olive oil and traditional handcrafts from rural parts of Dalmatia, Lika and Slavonia. Producers will have the opportunity to present their business and visitors will be able to taste and buy different products.

Besides promotion of large variety of traditional products, National Fair of Prosciutto Ham and Dry-Cured Meat Products in Sinj has educational character in the form of workshops where both producers and visitors can get information on the production and sales of dry-cured meat products, protection of original Croatian products and quality label, the introduction of standards, models of association, the market, trends, cooperation opportunities, stimulation and funding programmes of governmental and other institutions and other.

RAISE Youth Project was presented on this 2-day exhibition and manifestation which attracts visitors from the entire country.

In the framework of National fair of prosciutto and traditional meat products in Sinj, RAISE Youth team presented the project to the general public and to Split-Dalmatia prefect Blaženko Boban who attended the fair.

Moreover, this year RAISE team used the Fair to help two of our former NEETs, today a successful entrepreneurs, present their products and connect with other producers.