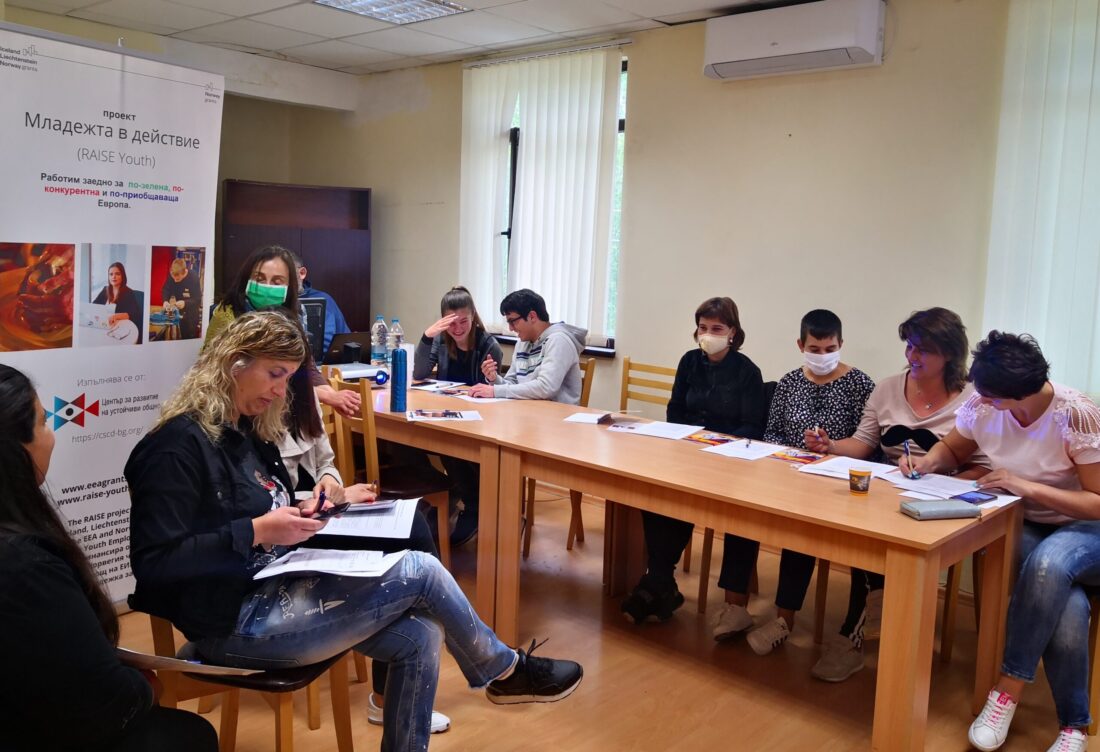 15 Jun

Training for future herbalists in Breznik

The herbology training took place on June 6th and 7th in Breznik and it was attended by nearly 20 people.

The trainer Chavdar Gusev had prepared a very detailed and comprehensive presentation and he introduced the participants to many herbs they can benefit from – their characteristics and health values. He explained which plants can find application in cosmetics and which in medicine.

Although some participants were shy and did not ask questions, after the training they told us that they found this training remarkably interesting. During this, the same as during other trainings, there is a certain shyness and passiveness in the people from the target group. It takes a lot of initiative on the part of the trainers and the whole RAISE team to stimulate young people's interest and desire for dialogue and communication but that is what makes us even more happy and proud when we see the change in some of the NEETs who are a part of our RAISE Youth project.

Several more herbology courses are coming up and we are already expecting a new group of young people to go to the fields and forests of the Pernik region.