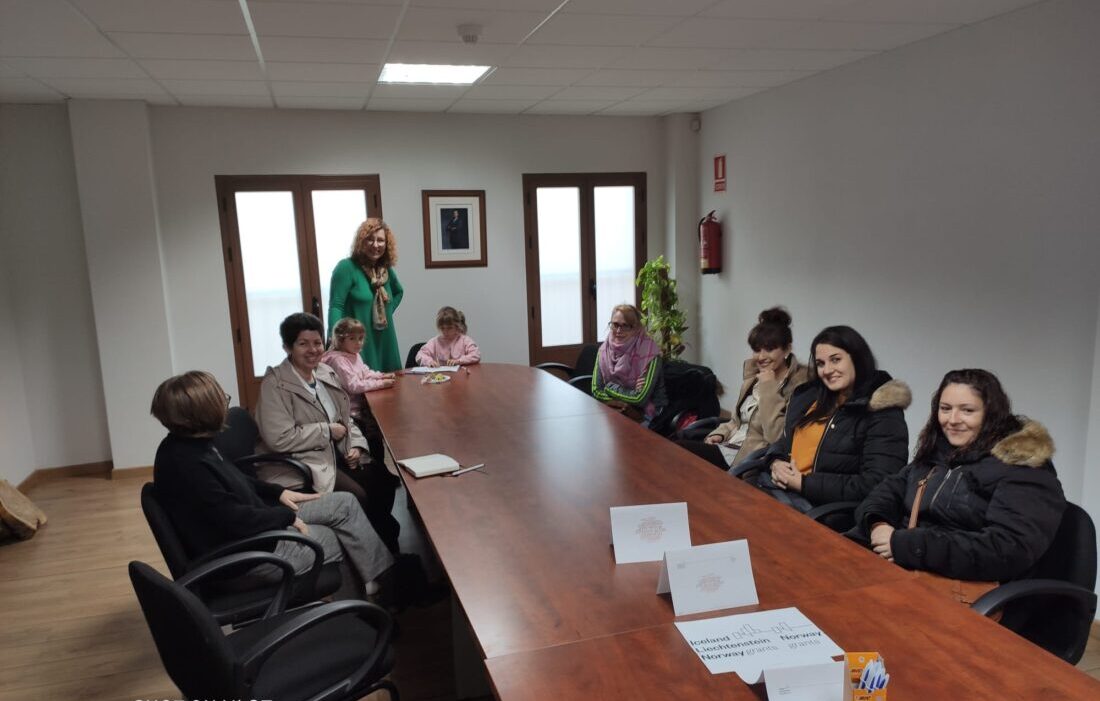 04 Aug

RAISE Youth Focus Groups in Casarrubuelos

RAISE Youth Casarrubuelos has held 5 focus groups with young unemployed people between the age of 19 and 29 in order to design a model for employment and self-employment.

The aim of the focus groups consisted of NEETs and experts was to generate debates between the participants and provide an insight into their perception of employment and entrepreneurship as well as the opportunities and barriers they face when trying to start a new business.

In these sessions, we have found out the needs of these young people that have been successfully evaluated. We also realized how RAISE Youth Project can design a methodology that can be applied to NEETs – helping and motivating our young entrepreneurs.

The report regarding this research is based on 5 different focus groups and finishes with a chapter of general conclusions, that aims to provide analysis elements for Casarrubuelos City Council to establish tools that improve and promote policies to raise youth employment through entrepreneurship.

By introducing different methodologies and opportunities for young people from rural area including green economy which can boost the employment we have created a framework which includes the inputs of our target group as well. In this way, they could co-design the RAISE Youth model, in order to adapt it to their needs and peculiarities, thus enhancing the attractiveness of the RAISE Youth Skills and Competences Program among unemployed young people.

RAISE Youth Project Casarrubuelos aims to help young people from Casarrubuelos and surrounding rural areas in starting their own business by providing training sessions and support. If you want to know more information about this in Casarrubuelos, please contact us at raise@casarrubuelos.es and follow us on Facebook, Instagram or Twitter.



"RAISE Youth Project en Casarrubuelos: Focus group con jóvenes"
Las actuaciones de RAISE Youth Casarrubuelos en su conjunto, se enmarcan en la necesidad de generar un modelo de promoción del empleo y el autoempleo dirigido a los jóvenes desempleados de entre 19 a 29 años.
Para ello, se han celebrado diversas entrevistas tanto con grupos focales, como con personal especializado, con el objetivo de generar debates que faciliten el análisis grupal de la visión que de esta situación tiene la población objeto del estudio, así como, su percepción de las oportunidades y limitaciones que tiene para ellos el emprendimiento.
En estas sesiones se ha podido valorar cuáles son las necesidades de los jóvenes target, y de qué forma puede nuestro proyecto diseñar una metodología que realmente funcione, sirviendo de ayuda y de motivación a nuestros jóvenes emprendedores.
El informe de esta investigación, basada en 5 diferentes grupos focales, se cierra con un capítulo de conclusiones que pretende aportar elementos de análisis al Ayuntamiento de Casarrubuelos, para el establecimiento de herramientas que permitan mejorar y/o impulsar las políticas de promoción del empleo joven a través del emprendimiento.
Se planteaba que, desde la localización en áreas rurales de las oportunidades para potenciar el empleo -incluyendo la economía verde-, se podría enmarcar la visión de los jóvenes y su posicionamiento frente al emprendimiento, permitiendo co-diseñar el modelo RAISE Youth, con objeto de que este modelo se adaptase a sus necesidades y peculiaridades concretas, potenciando así el atractivo del programa de habilidades y competencias RAISE Youth entre los jóvenes desempleados.
Los jóvenes NEETs (ni estudia, ni trabaja, ni está en formación) están experimentando el desempleo como su mayor problema pues afecta a sus posibilidades de independencia, a su planificación futura y al desarrollo de sus propias habilidades y capacidades. El desempleo juvenil y la población NEET son más altos en las zonas rurales. El Proyecto RAISE Youth está dirigido a 2.000 NEETs de entre 19 y 29 años de edad residentes en zonas rurales y suburbanas de los 4 países objetivo – Croacia, Bulgaria, Rumania y España.
El proyecto RAISE Youth en Casarrubuelos ayudará a formarse para emprender y mejorar las opciones de encontrar un empleo a jóvenes de áreas rurales cercanas al municipio. Si quieres conocer más información sobre el proyecto RAISE Youth en Casarrubuelos no dudes en contactar con nosotros en raise@casarrubuelos.es y anímate a seguir nuestras redes sociales Facebook, Instagram or Twitter.