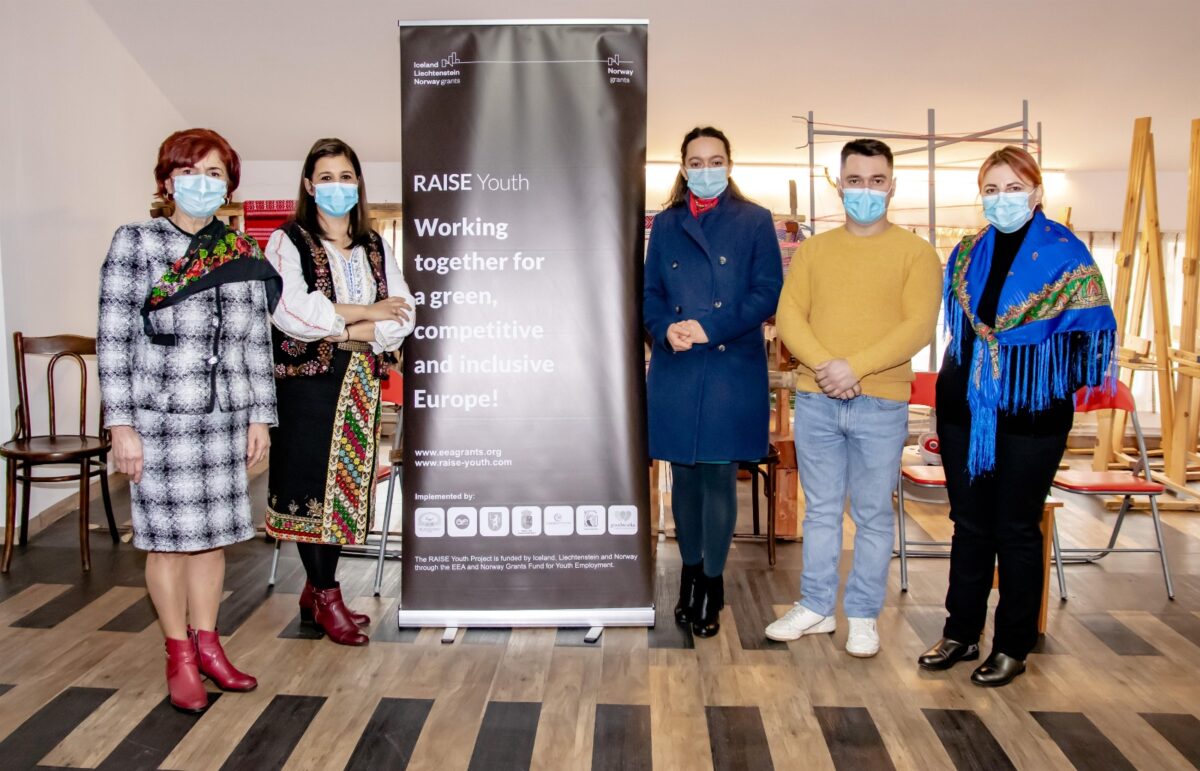 22 Dec

First RAISE Youth DEMO Center in Romania is Officially Open

The first RAISE Youth Romania Demo Center was officially launched on Friday, December 18, 2020, in Păunești (Vrancea County), in the presence of the local mayor, regional coordinators and young NEETs wanting to (self)engage in the fields of sustainable agriculture & rural tourism and who will receive all the professional training support and ongoing mentoring during a year of practical learning – through experience – from project mentors and experts.

It was a meeting about PEOPLE, about a certain kind of people, like those who are involved in the RAISE Youth project, people who really do something for those next to them. The meeting started with an inventory of the reasons why people give up (they think they are powerless, they don't know clearly what they want, they don't use their talents, they don't make changes, they fear the future or they wait to be helped), just to emphasize that the people in the RAISE Youth project do not give up, they want to accompany especially their targets, the young NEETs on a new journey – the one of self-employment via social entrepreneurship.

The local coordinators, social workers, volunteers, a local artist, the mayor of Păunești, Gheorghe Popa, other representatives of the local authorities and young NEETs attended the event in person and the rest of the project team members participated online via zoom. Mr. Popa congratulated the RAISE Youth initiative and assured us that we will enjoy the full support of the local authorities as long as the Center will operate.

After the official presentation of the project and the main benefits of the first RAISE Youth RO Demo Center, Gabriel, a young NEET, thanked the trainers for helping him organize his time better, referring to the professional formation courses he has attended so far, especially the digital skills training course. His advice for the other attending young people was to manage their time well in order to better their education and formation.

Cosmin Bârzan, coordinator in the Tulcea-Constanța region, where another regional demo center is operating, spoke about the impact of such a project in the lives of young people and about the importance of experiential learning.

The moderator of the meeting, Eugen Dumbravă, psychologist, pointed out some of the characteristics of young NEETs, observed in direct meetings with them: they are curious about learning new things, novelties and technologies, such as the experiential learnings offered by our project – this way they RAISE their heads and activate themselves!!.

This make us believe that the RAISE Youth project came at the right time to Romania and came through the right people. We invite you to follow the development of the RAISE RO Demo Centers on: www.neets-romania.ro and RAISEYouthRomania.