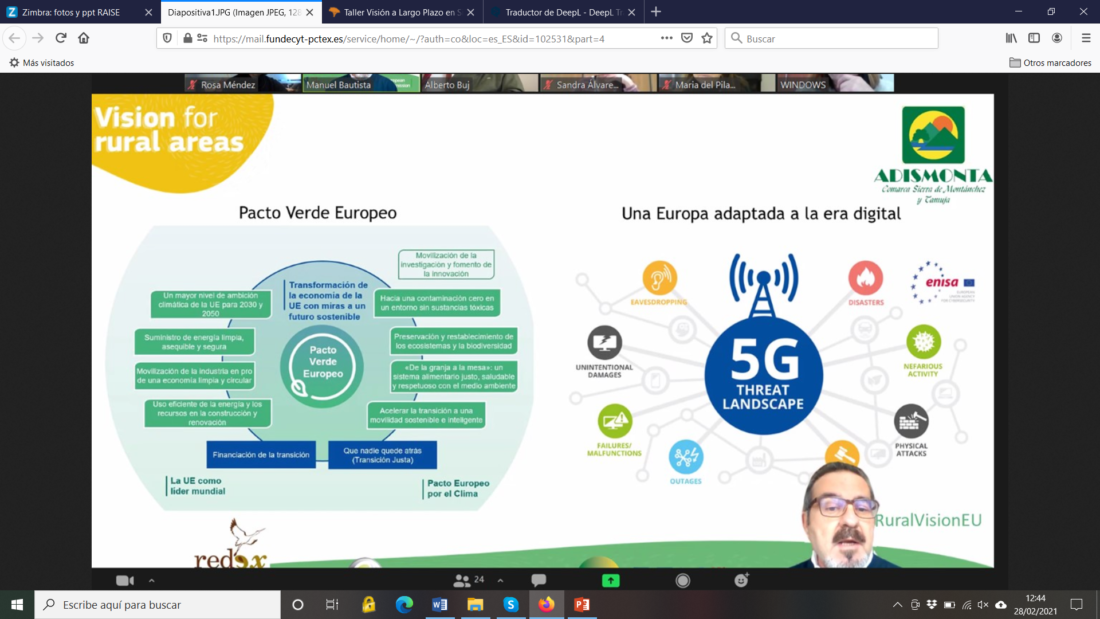 01 Mar

Connections between RAISE Youth and other initiatives/actors at regional level EXTREMADURA

Along February 2021, FUNDECYT-PCTEX as partner of RAISE Youth project has participated in different activities at regional level in order to first, disseminate the project and its results, and second, create connections to reinforce and enlarge the stakeholders network in Extremadura.

In this context, FUNDECYT-PCTEX participated in a Workshop organised by a rural area called "Adismonta County" where we learned about their support to the territory under the prism of social innovation. This activity was framed within the National Rural Network under the EU initiative "Long-term vision for rural areas".
On the other hand, different meetings have been held between FUNDECYT-PCTEX and the Local Action Group in Extremadura. They are very interested in the RAISE Youth Project and, in particular, in some of the methodologies developed under its scope. In this way, the free exchange of knowledge among different actors, different projects and different funds, guarantee a transversal and coordinated support to our target audience.