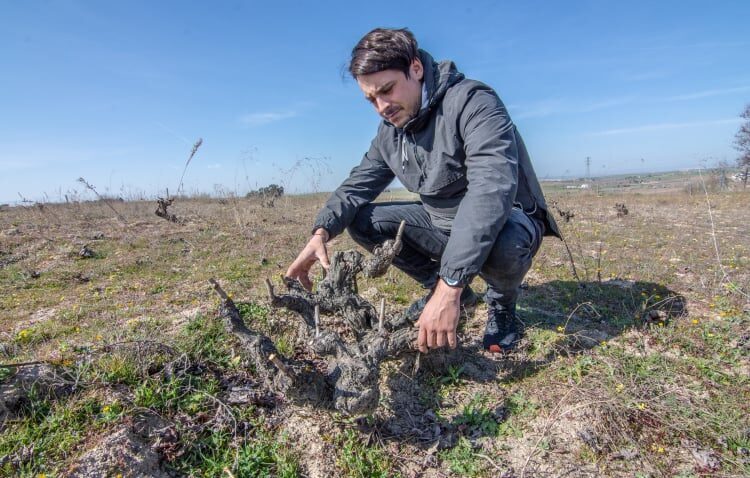 24 May

Sustainable Wine Project Punta De Flecha Viticultura

Among the young entrepreneurs participating in the RAISE Youth Project in Casarrubuelos is the young entrepreneur Alejandro López Martín and his natural and sustainable wine project Punta De Flecha Viticultura, which was born when Alejandro took over his grandmother's vineyard. Alejandro is carrying out a local productive initiative but with the aim of becoming an international business in the medium to long term thanks to his know-how and the possibilities offered to entrepreneurs and small businesses by the Internet and new technologies.

This vineyard was the last one in the town of Serranillos del Valle (Madrid – Spain) since, after the construction boom, the entire wine-growing heritage of this municipality was wiped out. Therefore, this last jewel planted in 1940 and with a surface area of 9,000 meters deserved special care.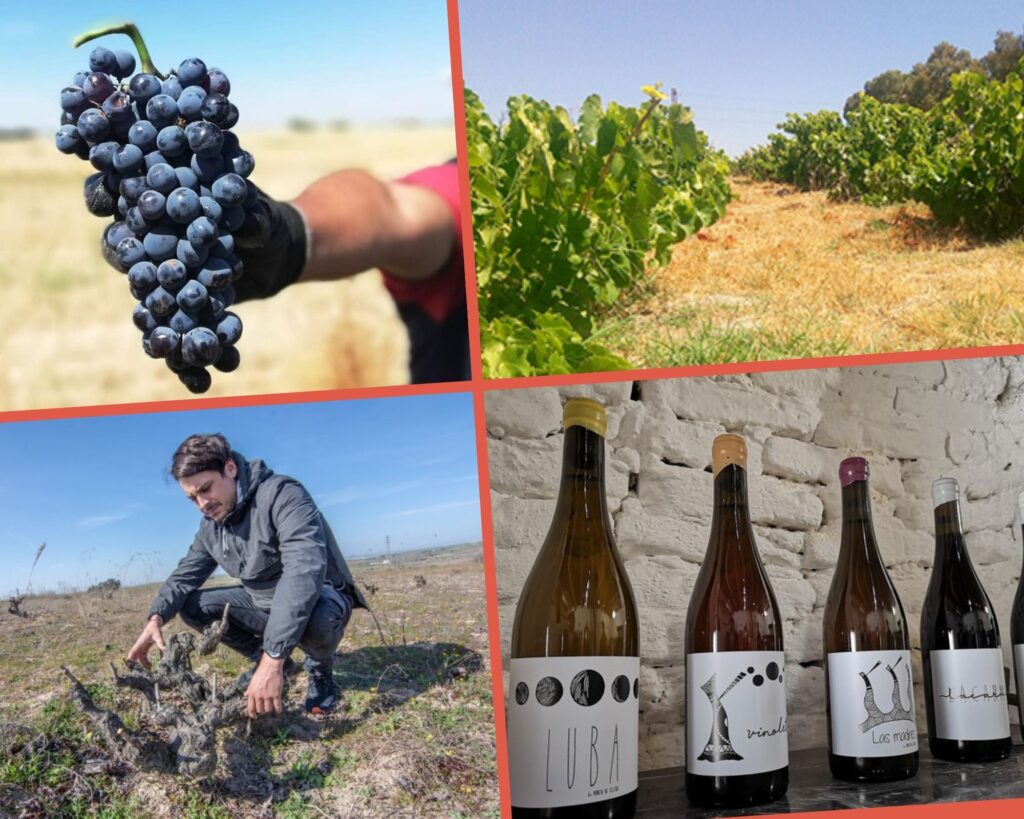 This entrepreneur's family produced wine for family consumption, but Alejandro decided to launch the production and marketing of his excellent natural wine for the general public. Alejandro works his vineyard in a different way, with affection, respecting its rhythms and without chemicals, carrying out a totally strict ecology, treating the vineyard with fermentations and decoctions of different plants to provide his vineyard with total health and rejuvenation.
Abandoned vineyards with an average age of 70 years in the Madrid municipalities of Batres, Cubas de la Sagra and Carranque are also being recovered through this strict ecology by Punta De Flecha Viticultura, a young, entrepreneurial and environmental wine and vineyard project.
Alejandro works with different varieties of red and white grape and produces natural wine made without using any chemicals at any stage – an option that more and more winegrowers are opting for. Customers are becoming more and more socially aware and are looking for quality wines that are produced in a way that respects the ecosystem.
RAISE Youth Casarrubuelos has started collaboration with this young winegrower who is eager to continue growing as a business and to offer his product globally, but doing so with respect and in a sustainable way. We support Alejandro in everything he needs and we thank him for making RAISE Casarrubuelos part of his dreams, family history, self-improvement and entrepreneurship.
We encourage you to get to know and support this interesting local business initiative with the aim of becoming global in Punta de Flecha Viticultura!!