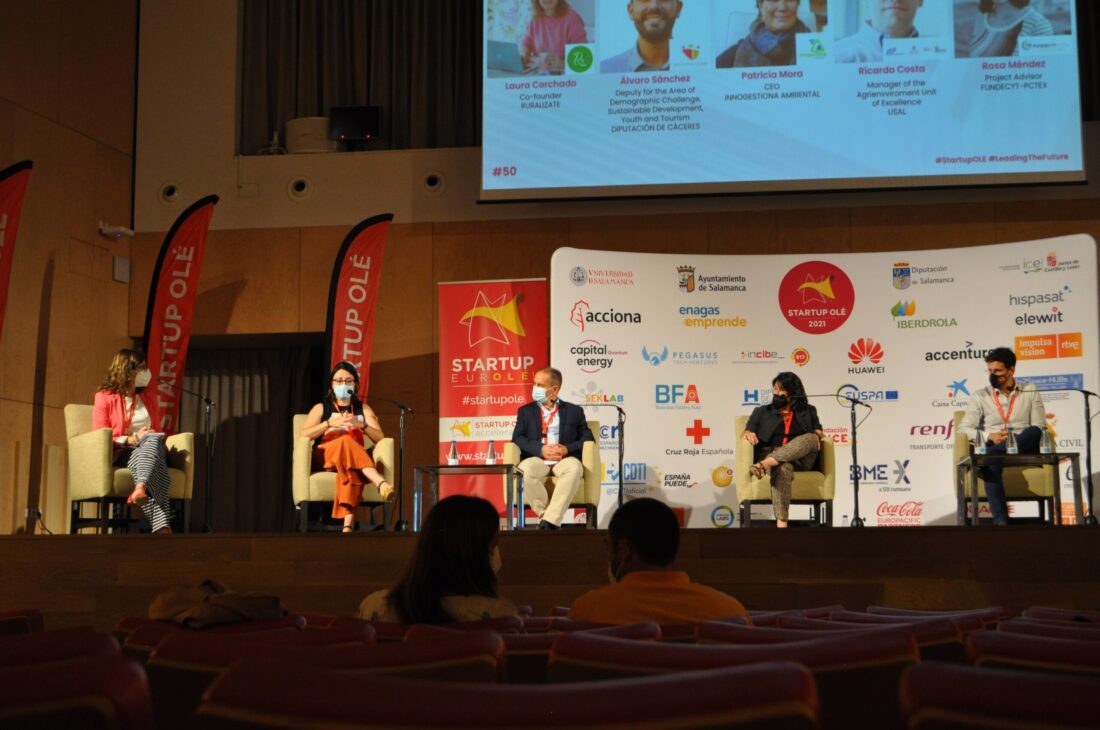 22 Sep

What's new? Startup Olé Salamanca 2021

Startup Olé Salamanca is one of the biggest tech entrepreneurship events of Spain by being the meeting point where key stakeholders, private companies, startups, accelerators, investors and entrepreneurs from all around the country, Europe and the world meet and share knowledge, ideas and good practices. Held online and face-to-face due to health restrictions from the 6th to 10th of September 2021, this event aims to foster the creation of new projects and business initiatives that are viable not only from an economic point of view, but are also sustainable, innovative and with an entrepreneurial spirit.

Aiming to promote the RAISE Youth project and trying to engage new stakeholders and young NEETs that are interested in becoming entrepreneurs, FUNDECYT-PCTEX attended several of the activities held during this event, such as: training workshops; discussion panels; networking activities between institutions, private companies and entrepreneurs to establish new ways of collaboration and communication; and several debates about innovative initiatives, technologies and good practices that can be shared between sectors.

Our attendance to this event proved to be a success as we establish formal relations with new stakeholders and institutions. It is worth mentioning a discussion panel that was organized under the REInA (Rural European Innovation Area) initiative, a pan-European open platform which aims to gather innovative initiatives to support the creation of a new Rural European Innovation Area, where good practices in the field of rural and cross-border were shared and we had the chance to present the RAISE Youth project to the attendees and other potential stakeholders, such as Innogestiona Ambiental, the University of Salamanca and the Provincial Council of Cáceres. We expect that these new communication channels and institutional relationships will be beneficial to the forthcoming implementation of the project in Extremadura.

Proof of these new fruitful relations is the recent agreement made with Ruralízate, the moderator of the REInA discussion panel and the institution that invited FUNDECYT-PCTEX to participate in it as a public institution that promotes innovative initiatives in the field of social entrepreneurship. Ruralízate is a private institution that promotes the creation of relationships between urban and rural spaces by invigorating business in rural areas and by supporting rural institutions in the implementation of new and innovative projects in their territories. In this agreement it was established that Ruralízate will assist FUNDECYT-PCTEX in the preparation of several workshops that will be implemented in different areas that are facing severe depopulation as a way to engage young NEETs in different activities, thus reinvigorating the territories and promoting their participation in FUNDECYT-PCTEX's RAISE Youth accelerator, that is still being prepared by the organization and will be launched soon.