04 Oct

RAISE Youth at the Traditional Manifestation Autumn in Lika

A popular local manifestation 'Autumn in Lika' takes place first weekend of October in Gospić, birthplace of innovator Nikola Tesla and capital of the Croatian Region of Lika. The annual event 'Autumn in Lika' is the most popular Croatian Autumn Fair, gathering 100+ exhibitors from the whole of Croatia, organized yearly since 2007 to promote local crafts, businesses, and culture.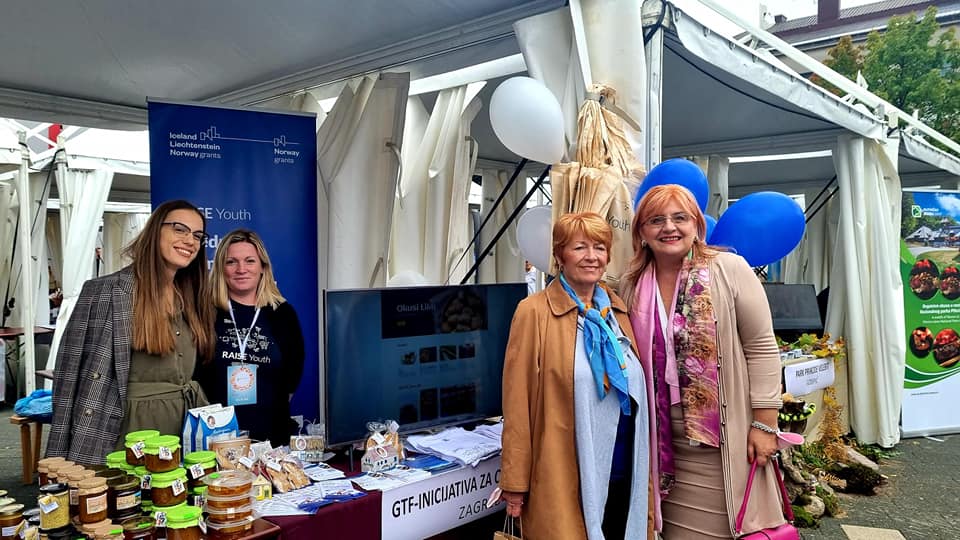 Third year in a row RAISE Youth project took part in this manifestation. In the framework of the local manifestation RAISE Youth team had several events planned. RAISE team had a stand for three days to present the project activities to the public with the main focus on the promotion of Explore Lika mobile app and Taste Lika E-commerce site.
Besides, RAISE Youth center hosted stakeholders from different parts of Croatia and different expertise to take part in the preincubation of young future entrepreneurs – Cluster of women entrepreneurs, representatives of several municipalities, experts from different fields including tourism, agriculture, tradition etc.