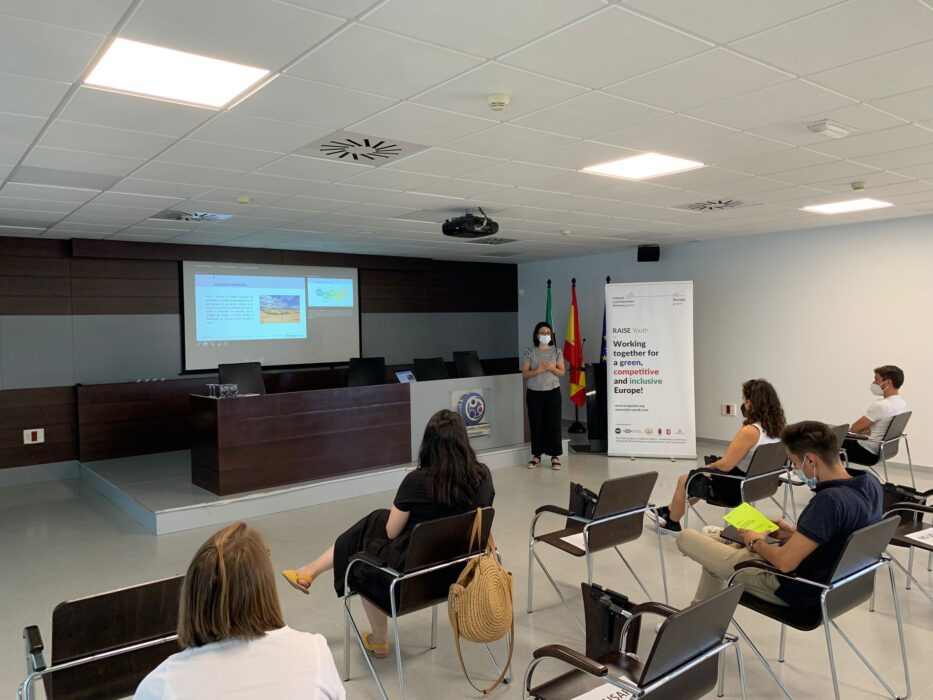 14 Nov

Opportunity to Develop Skills & Improve Job Prospects

One of the main objectives of the projects funded by the EEA and Norway Grants is to establish links and official ways of collaboration with other projects being implemented in the regions. With this in mind and as a way to give young NEETs in Extremadura the opportunity to develop their skills and improve their job prospects, FUNDECYT-PCTEX and CTAEX (CTAEX Agricultural and Food Technological Centre) organized a meeting where young NEETs visited the facilities of the Scientific and Technological Park of Extremadura and got introduced to the RAISE Youth project that is being implemented in the forthcoming months in the region.

This event, that took place in the month of August, aimed to offer to the young NEETs participating in the project "eNEET Rural: facilitating entrepreneurship and improving skills of NEETs living in rural areas", of which CTAEX is part of its consortium and it is also funded by the EEA Grants, the possibility to boost their profiles and acquire new skills. As the target group of the eNEET and RAISE Youth projects is virtually the same, CTAEX and FUNDECYT-PCTEX agreed to establish new ways of doing and collaborating between both institutions.

In this new collaboration, both parties agreed to share and promote the information of the projects to engage potential young NEETs that may be interested in both initiatives, thus not only giving young NEETs the possibility to improve and access the job market, but also promoting innovative and sustainable employment and self-employment in rural areas.