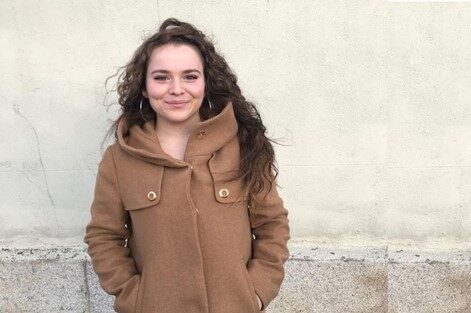 13 Jan

RAISE Youth Casarrubuelos Success Story: Lorena Díaz, a young cook apprentice finding a new job.

Lorena in one of the Youths taking part in RAISE Youth Casarrubuelos entrepreneurship programmes, joining as well our mentoring and support programme for young people.

RAISE Youth Casarrubuelos begun its process of training and mentoring to Lorena when she signed up to the RAISE Youth Social Service Jam in Casarrubuelos: an entrepreneurship event to generate ideas and business proposals by NEETs participants, event that took place virtually in different work sessions from 7th to 21st November 2020.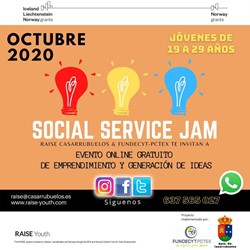 From the very first moment, Lorena was one of the most active participants in this creative event that had the aim to motivate and impulse youths to think in Entrepreneurship as a real option to get a job and have a professional career.
In that moment, Lorena shared with his training classmates and teachers her desire to create a bakery with polyvalent spaces for doing some workshops related with bakery and easy cooking, mainly conceived for groups of children or disability children and adults, trying to show them how fun cooking can be, how healthy and needed is having good eating habits and also show attendances what a good chefs they can be.
In that creative session, we were also discussing in group alternatives and possibilities of developing for the business project idea of Lorena.
From that first meeting moment, RAISE Youth Casarrubuelos has been accompanying and mentoring Lorena in her professional and training issues, encouraging her to fight for her business idea by giving little steps to get every time closer to come it true: we support Lorena in her choosing process of official studies in cooking and in her job searching to get some valuable experience in her professional sector as well.
Lorena has also been supported in the correct preparation of her Curriculum Vitae, in order to have a better chance of overcoming the first filters of a recruitment process. Besides, she was mentoring as well in the preparation of the job interviews to be carried out, in order to be able to face them with the best chances of getting the job offered in each case, highlighting her strengths, minimizing her possible weaknesses and showing herself as a suitable candidate to cover the requirements of the position in the different job offers.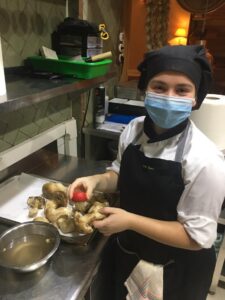 Finally, once again, effort has its reward: thanks to her determination, good work, perseverance and desire to move forward, Lorena is currently doing an official degree in cooking and has found a job in a prestigious restaurant in the city of Madrid.
Best of luck Lorena in these important projects in your professional life! We are very happy that your effort and sacrifice is paying off! Keep up the good work, it will get easier and easier and you will be closer to achieving your dream of having your own bakery and giving cooking workshops to the little ones and the most special ones in the house!