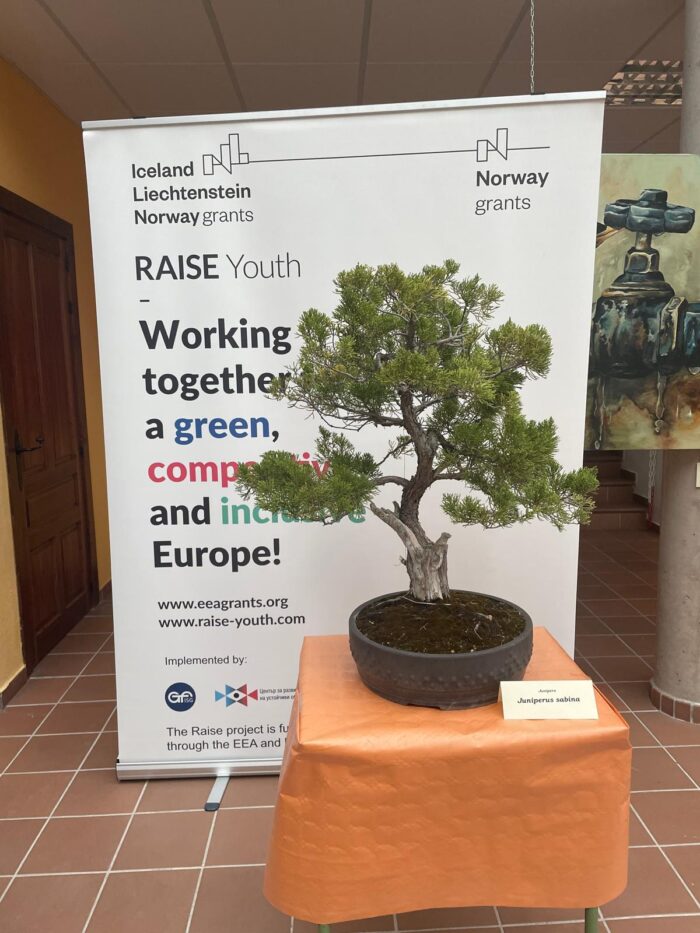 18 May

RAISE Youth Casarrubuelos in the Casarrubuelos' Cultural Days

The Town Hall of Casarrubuelos, on the occasion of International Book Day (April 23rd) and International Mother Earth Day (April 22nd), organized Cultural Days on April 22nd, 23rd and 29th. The RAISE DEMO Center of Casarrubuelos participated in these cultural days.

This free-access cultural event hosted various cultural activities of different disciplines such as theatre, dance, music, book presentations, painting and bonsai exhibitions, bonsai workshops, etc. The event received the visit of many neighbours and young people from and surrounding municipalities.

RAISE Youth Casarrubuelos and its DEMO Center of Circular Economy, First Demonstration Center of Vermiculture in Europe, established in Casarrubuelos thanks to the RAISE Youth Project, with funding from the European Fund EEA and Norway Grants and the implementation of this project of sustainable youth entrepreneurship by the Town Hall of Casarrubuelos participated in this cultural event with:
Information stand, to give visibility to the RAISE Youth Project, its objectives, methodology, countries involved and subsidy fund, also disseminating the specific work carried out in the RAISE DEMO Center of Casarrubuelos, a leading collaborative centre of circular economy and a reference in the recycling of urban organic waste through composting and vermicomposting; This results in an ecological and sustainable amendment (worm humus fertiliser) from this waste, giving it a useful end use, also solving the growing problem of waste accumulation in urban areas.   
Political representatives from Casarrubuelos supported the participation of RAISE Youth Casarrubuelos in this cultural days
In addition, and to commemorate International Mother Earth Day: RAISE Youth Casarrubuelos has held a thematic collaborative exhibition of Bonsais, in which a select sample of trees cultivated according to this ancient Japanese art, which consists of growing trees and plants, reducing their size through techniques such as transplanting, pruning, wiring or clipping. In this way, their appearance is moulded to create a natural scene on a small scale.
There was also a Bonsai Workshop, where the professional team of the RAISE DEMO Center of Casarrubuelos explained to the attendees the peculiarities, curiosities and care required by bonsais. This workshop was attended by a large number of people.These cultural days were a success in terms of citizen participation and have raised awareness about the European Project RAISE Youth and the DEMO Center of Casarrubuelos, also increasing the sense of community of the participating volunteers.Come and learn more about the DEMO Center of vermicomposting in Casarrubuelos and its good practices in organic waste recycling through composting and vermicomposting. RAISE DEMO Center in Casarrubuelos provides training on Sustainability, Circular Economy, composting, vermicomposting, urban home gardens and general gardening.

 

Spanish versión. Puedes leer esta noticia en castellano en la página web del Ayuntamiento de Casarrubuelos (Madrid – España).