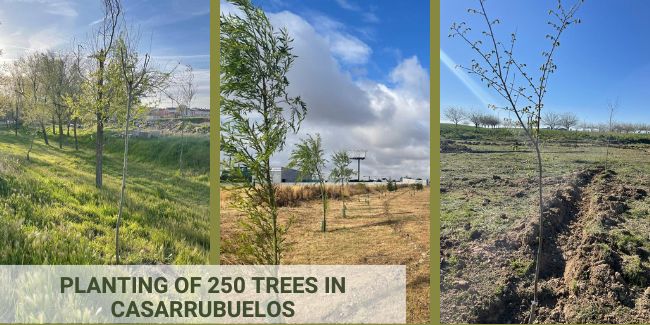 29 Jul

Planting of 250 trees in Casarrubuelos
During the period of changes and sanitary priorities lived in the hardest months of the Covid-19 pandemic, the Casarrubuelos Town Council in collaboration with the RAISE DEMO Center of Vermiculture of Casarrubuelos were keeping in the municipal greenhouse several tree species, which now it is time to enjoy planted in the field.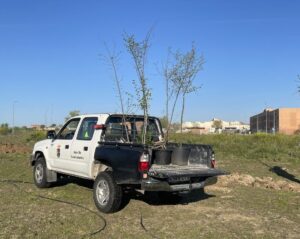 250 trees have been planted in different areas of the municipality of Casarrubuelos: walnut trees, false acacias, tamarisk, poplars, elms, willows and hawthorns have been planted; always native species or species perfectly adapted to the climatic conditions and type of terrain of the municipality of Casarrubuelos.
The aim is to create a green ring around the population to increase the green lung: trees benefit everyone's quality of life and are there to be enjoyed, protected and cared for by everyone. It is everyone's responsibility to maintain and expand our trees.
The DEMO Center of Casarrubuelos, Europe's first vermiculture demonstration centre, actively collaborates in most of the environmental activities related to the sustainability of the municipality of Casarrubuelos (Madrid – Spain), where the demonstration centre is located, financed by the European EEA & Norway Grants Fund within the RAISE Youth Project.