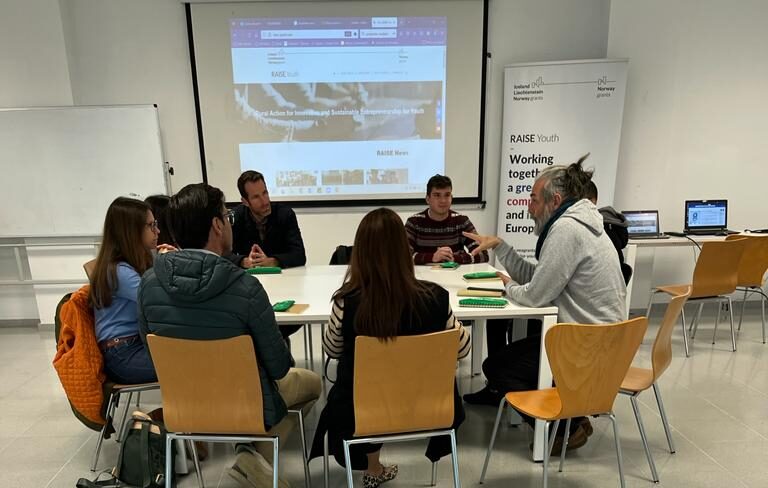 05 Dec

RAISE in Extremadura: A New Social Service Jam at Miguel Durán Secondary School and the visit of YMCA

Following the effort made within the framework of the RAISE Youth project in order to generate a real and significant impact in Extremadura, the FUNDECYT-PCTEX team has organized together with the Miguel Durán Secondary School, located in Azuaga, and the headquarters of the Young Men's Christian Association (YMCA) in Badajoz a series of activities aimed at young people actively looking for a job or about to enter the labour market.

On 28 November, a Social Service Jam was held at IES Miguel Durán, adapted to the context and spaces of the school. This Social Service Jam, an activity designed as a creative event to generate ideas, focused on young people to try to find collective solutions to the economic, social, cultural and environmental challenges of our environment, being the perfect opportunity to identify new forms of employment for young people.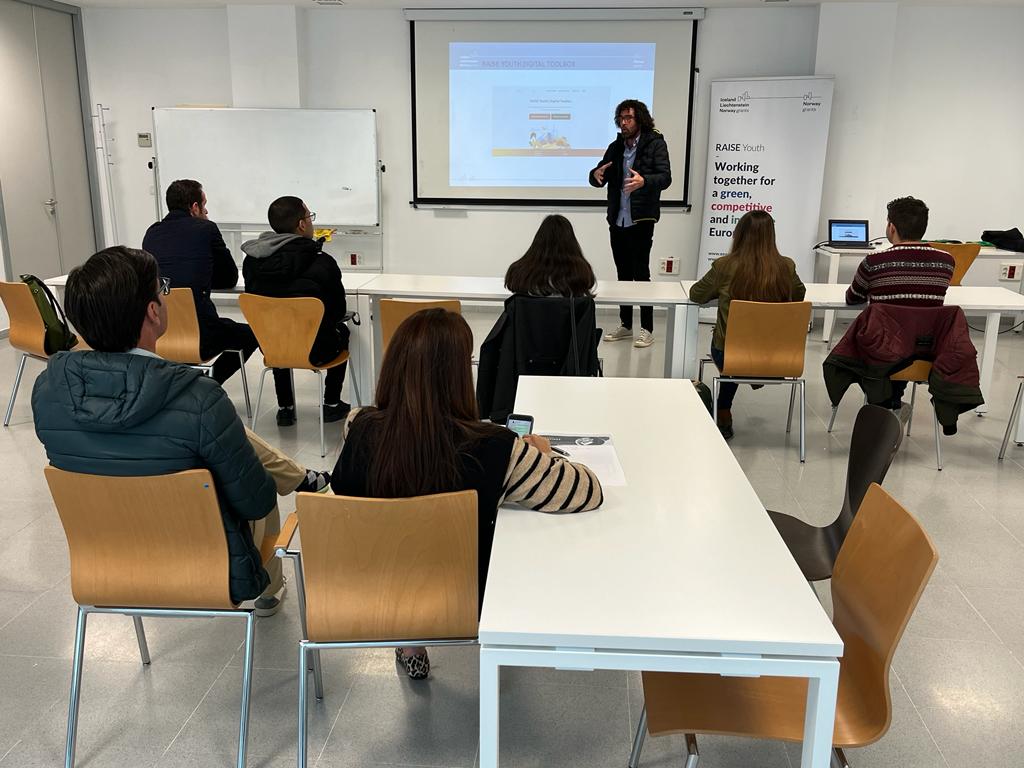 On the other hand, on Wednesday 30th November, a visit to the Scientific and Technological Park facilities was organized together with the YMCA, where the attendees not only got to know its ecosystem of companies and services, but also participated in a dynamic very much in line with the system and style of the aforementioned Social Service Jam. This dynamic allowed the young people to realize what their true potential is and what qualities and services they can bring to companies and their own entrepreneurial initiatives, should any of them decide to continue participating in the RAISE Youth project activities.
It is hoped that these two activities will help young people to realize what opportunities and needs Extremadura has and also to make them see how they themselves are capable of providing solutions to the most imminent problems of their contexts and territories in order to indirectly generate new job opportunities and strengthen the entrepreneurial fabric of the whole region in the future.