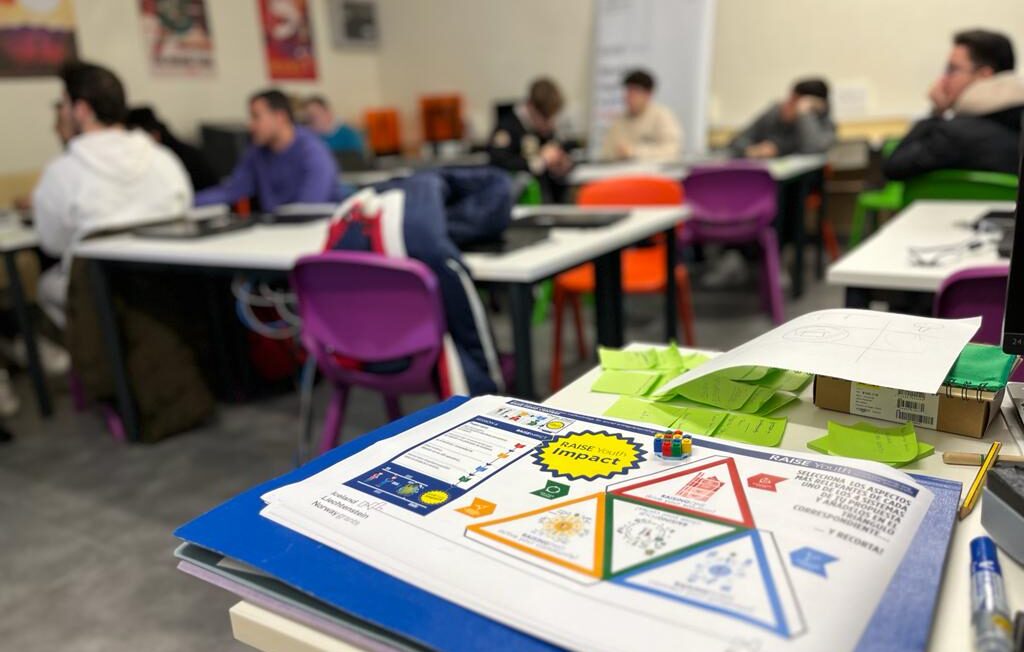 09 Jan

Working with young people in Badajoz: the entrepreneurship week in Castelar Secondary School

The team of FUNDECYT-PCTEX together with the Castelar Secondary School, located in Badajoz, has organized a training in social entrepreneurship aimed to engage young people about to enter into the job market of the region in the process of developing business ideas towards a possible entrepreneurial activity.

This activity, implemented under the framework of the entrepreneurship week organized by Castelar Secondary School, was conceived following the template of a Social Service Jam and adapted to the time constraints and the specific needs of the attendants. The main target of this activity was to engage young people into the entrepreneurial process of starting to conceive business initiatives aligned with the idea of social entrepreneurship.

During this 5-hour long session, the attendants participated in different dynamics to first try and stimulate them to enter that "entrepreneur mentality", then identify which problems they find the most important and, finally, to come up collectively with ideas that may have the potential of becoming future business that solve the problems they detected.

According to the data collected by FUNDEYCT-PCTEX, this type of activities has proven very successful and greatly appreciated by the young people that attended as it shares a different light over something that can sound so alien to them as starting their own business and becoming entrepreneurs. It is expected that this adapted Social Service Jam will remain as one of FUNDECYT's go-to activities when trying to connect and engage with young NEETs in the territories of Extremadura.