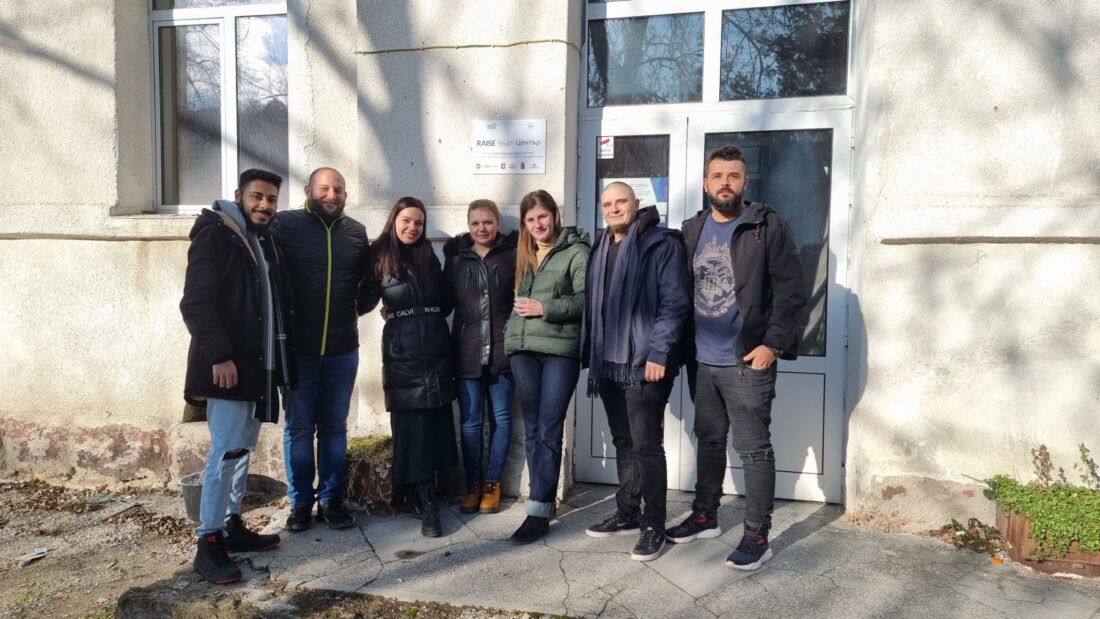 06 Feb

A Radio Broadcast by Bulgarian NEETs

They will talk about topics related to career guidance, financial stability and green transition.

On January 14 and 15, a training session on creating audio content was held at a Regional RAISE youth center. It was attended by representatives of the host Center, as well as the International Youth Center – Pernik and other young people. Experienced journalists told how to conduct interviews, how to edit sounds and how to use your voice to sound better on air.

The guest speaker was David Kalpachki – host of a radio show on the Bulgarian National Radio He set interesting practical tasks for the participants.

Together with them, the team of trainers managed to create a title, slogan and concept of a new youth radio show. The young people developed topics that are of interest to young people from the whole region, and thought about suitable guests and interlocutors to interview. They planned when the show would air and when the recordings would be made. The entire process of creating the radio show was guided by them.

Thanks to the partnership that the Regional RAISE Youth Center established with the branch of the Bulgarian National Radio in Blagoevgrad, the broadcast will take place and will be heard on the territory of the entire South-West Bulgaria.

Next month, the youngsters will visit the radio on site to get a feel for the atmosphere, to get to know the software and equipment and their more experienced colleagues. In March, their broadcast begin, which will continue until May 2023. The goal is pilot testing of the product and its continuation after that. The show will air for 1 hour every two weeks on Saturdays. It will be available also online as s podcast on the Bulgarian National Radio website.

Why this is so important?

In the RAISE Youth project, we try to activate young people, teach them how to be valuable in the labor market, how to be masters of their own destiny and create their own business from the beginning. It all starts with a change in attitude and mindset, planting the seed of belief in significance and belonging.

Each of the young people who passed through the youth center should develop their civic skills and competencies and be an active participant in the local civil society. Through this training, we wanted to push each of these young people to be an engine of change and to believe that the things they have to say to the world are valuable and meaningful.

Using the national radio airwaves, they can reach their peers, find like-minded people for their every initiative, find friends. These young people with their messages can change the lives of their peers and get them to be more engaged not only in their own lives, but in general with that of the society in which they live.

When we started our work in the region nearly 5 years ago, we found that one of the main obstacles facing young people is their lack of self-confidence. They have knowledge, competences, ideas and dreams, but they do not believe that they are enough and can achieve them. Today we want to use every opportunity to tell the world about successful examples. Today, we want each of these young people to proudly declare themselves, tell their story and convince at least one of their friends that nothing is impossible. This is going to be a long, long journey, we know! But we truly believe it's worth it.