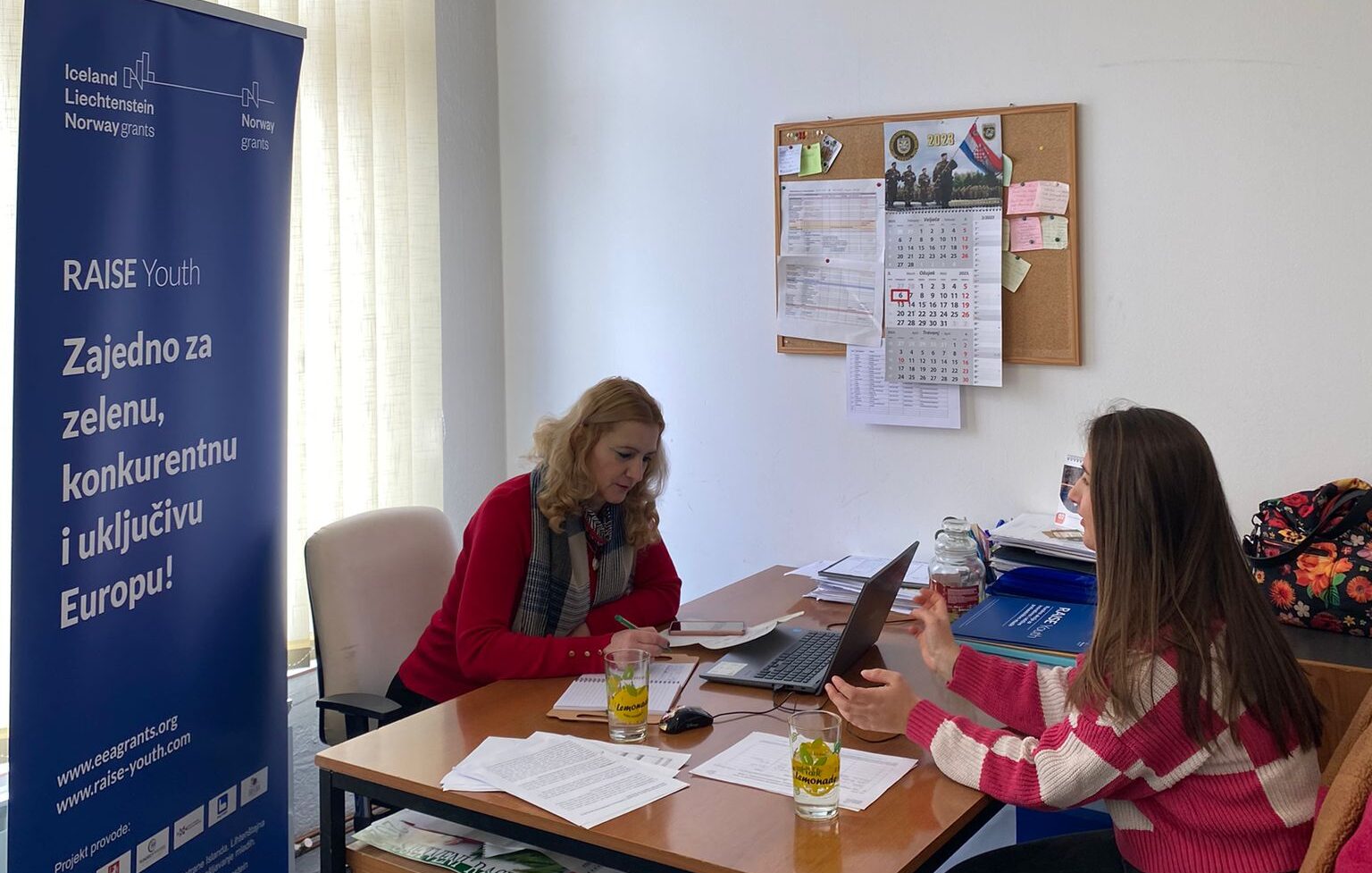 15 Mar

RAISE Youth Center – A Training & Mentoring Hub

RAISE Youth DEMO Center is located in the center of City of Gospić, Croatia and serves as a place where NEETs can stop by and find out information on how to join the project, ask for a business advice, get support and encouragement in the form of conversation with project team members and meet with other NEETs and project stakeholders. In addition to individual NEETs visits, consultations & mentoring, workshops and trainings take place in the Center since 2020.

First months of 2023 were marked with the intense mentoring of NEETs interested in joining our crowdsourcing platform which will be live in Spring. Several RAISE mentors and volunteers worked on the implementation of the crowdsourcing platform and selection of NEETs interested in collecting funds through the platform.

Series of mentoring sessions took place in the RAISE center and online. Our mentors had a challenging task of selecting the most perspective projects, defining the project goals and limitations and advising our NEETs of the first steps in starting a new business.