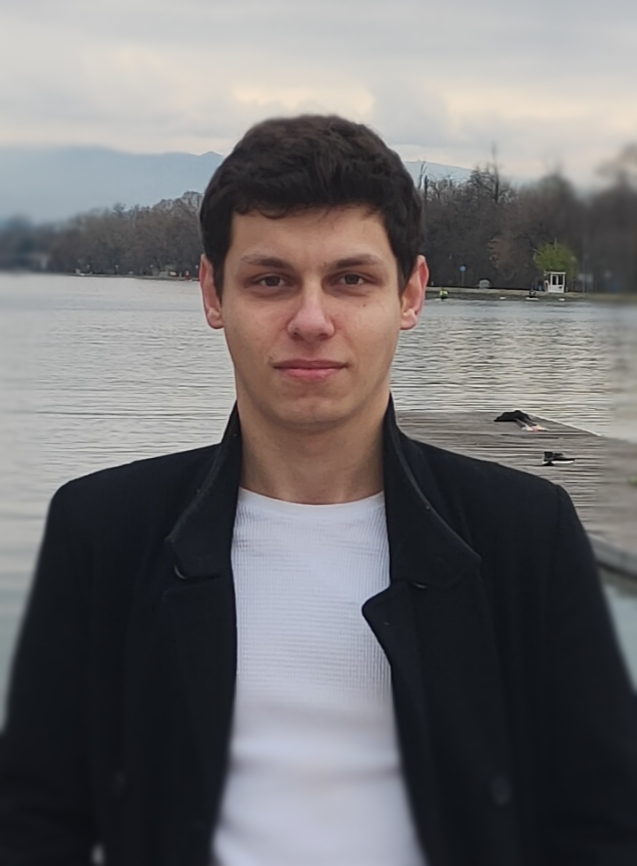 21 Aug

Alex Milchov – from the entrepreneurship course to the creation of GraoSoft and the first independent projects

Alex happily remembers how a year ago he appeared on the doorstep of the RAISE Regional Youth Center. "The courses provided valuable knowledge and tools that helped me understand the fundamental aspects of entrepreneurship."

The process of building a business plan and the idea of developing one's own startup were particularly interesting for him, and the lecturers instilled motivation in him. They were industry professionals who provided valuable guidance and expertise.

"Their practical examples and successes created inspiration and confidence in the possibilities of my entrepreneurial idea", he adds.

He also developed his idea during the Social Service Jam, organized in Alex's hometown – Pernik, under the RAISE Youth project.

Thus, not long after, GraoSoft – Alex's software solutions company – appeared.

Its main goal is to develop the IT sphere in the Pernik region. Helping Alex and his friends in this endeavor is an experienced businessman whom the boys meet thanks to the RAISE Youth project.

"The moment I decided to start my own company was after our entrepreneurship studies, when together with the team we decided to develop a product software company. In the beginning, we focused on product ideas and conducted hypothesis testing. While creating a product was exciting and stimulating, we realized that the business for product companies can be extremely challenging and require a significant investment of time and resources. After the tests and analysis of the market, we decided to change the direction of the company and focus on services.

This decision was made because we found that we have strong competencies in certain areas of software development and can provide high quality services to our customers. This moment of change was important and strategic for the future of the company. We realized that in order to succeed and grow sustainably, we need to be flexible and adapt our plans according to market and customer needs. The business model reorientation process led us to create a successful service company where we provide innovative and customized solutions to our clients", the young boy explains.

GraoSoft already has several key projects behind it at the local level and has established important partnerships with Bulgarian companies that are already working internationally, including in the USA and Western Europe.

"By increasing our team with 4 new IT specialists, we are able to accelerate the pace of work and realize more ambitious projects for our clients. In the near future, we will be opening new positions in the company, giving new talent the opportunity to join us and develop together with our team", Alex says.

He believes that young people in the Pernik region have a huge potential for development and progress. Their fresh ideas, energy and desire to develop are key to the change and prosperity of the local community. But they really need the help of the business.

"I believe that young people in Pernik are potential partners and colleagues in the future, who together with us can achieve great success and growth. Let's work together and make Pernik a thriving and inspiring city for all of us!"

The team of the RAISE Youth project is also working on the development of Pernik and together with Alex is developing a "smart" tourist chatbot. A true emblem of digital transformation, this chatbot will be an incredible helper for both locals and tourists visiting the city.

This chatbot will provide a number of useful functionalities. It will be a virtual tourist office in every visitor's pocket – answering questions, suggesting interesting places to visit, providing information about restaurants, hotels and much more. Its aim is to enhance every tourist's experience by providing real-time guidance and advice.

For the city of Pernik, this chatbot is just as useful. It will help attract new visitors and improve communication with them, providing detailed information about our attractions. Also, this chatbot will be a useful tool for tourism management by collecting statistics and optimizing costs.

"We are very much looking forward to seeing the results of this project and believe that this "smart" tourist chatbot will be a great addition to our beautiful and welcoming city. With his help, we will continue to develop as a tourist destination and attract even more visitors from near and far", Alex explains.

Meet the Struma avatar – The avatar was conceived to be welcoming and pleasant at first glance for every tourist, while at the same time radiating a touch of modernity and innovation. It was important that the avatar be easily recognizable and create a feeling of welcome in our city. The name is inspired by the river Struma, which flows through the town of Pernik. Just as a river brings together places along its path, our chatbot aims to bring together and connect tourists with all the wonderful and interesting places they can discover in Pernik.

Thanks to the RAISE Youth project, Alex works together with Elitsa Stoilova – co-founder and manager of Umni.bg, the Bulgarian code-free platform for creating and managing chatbots with conversational artificial intelligence for a website.

"We couldn't be happier with the collaboration with Elitsa and Umni.BG, and we look forward to continuing to create innovative products and improve our services together. Her valuable advice and knowledge is essential to us and Graosoft's future success", Alex says.

His dream is to develop as a sales professional in the IT industry. He wants to apply his communication and networking skills to establish successful partnerships and promote the company's business development.

To his younger self, he tells him to be more patient and try to take the most from his failures.

Alex Milchov is extremely grateful to the RAISE Youth project for all the opportunities.

"My participation in this project was not only an enriching professional experience but also an inspiring personal change. RAISE Youth gave me the opportunity to expand my knowledge and skills in the field of youth entrepreneurship and innovation. The project provided me with valuable training, mentorship from experienced professionals and the opportunity to work with motivated and talented people from different fields. It helped me develop as a leader, learn to face challenges and work effectively in a team. The cooperation between the Graosoft company and RAISE Youth has been extremely successful, and I am convinced that this is only the beginning of a long-lasting and fruitful partnership. I believe that in the future there will be more successful projects that will contribute to the development of young entrepreneurs and innovators in our community", he adds.